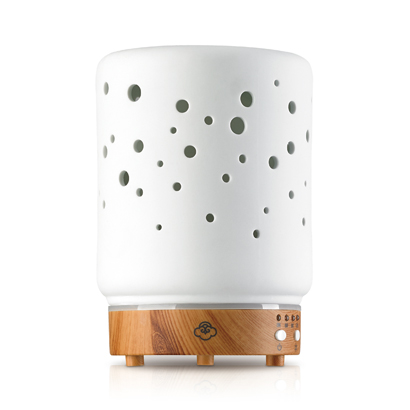 Starlight
90 mm Collection

Glittering among the clouds, the partial sheltered ceramic case presents the starry sky that holds and emits all the beams from star.
Product Info

We Recommend

How to Use





Atomization Mode
Ultrasound
Continuous Atomization Time
Approx. ≥ 4 hrs
Suggested Room Size
10 - 15m² (107.6 - 161.4sq ft)
Water Tank Capacity
90ml (3.04 fl . oz.)
Product Size
L 10.2 cm x W 10.2 cm x H 14.3 cm
( L 4 in x W 4 in x H 5 ⅝ in )
For more information, please click here.