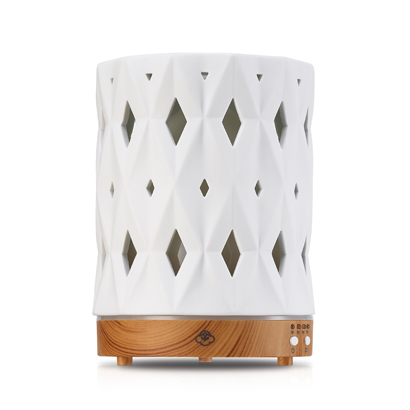 Zenith
125 mm Collection

Through a ceramic resonator, our diffusers use ultrasonic vibrations to turn the fragrant water into mist, dispersing it gracefully into the air. Best of all, it's designed with a built-in timer and automatic shut-off so you can operate it worry- free.
Product Info

We Recommend

How to Use





Atomization Mode
Ultrasound
Continuous Atomization Time
Approx. ≥ 7 hrs
Suggested Room Size
15 - 35m² (161.4 - 376.7sq ft)
Water Tank Capacity
130ml (4.4 fl . oz.)
Product Size
L 12.5 cm x W 12.5 cm x H 17.5 cm
( L 5 in x W 5 in x H 6.8 in )
For more information, please click here.