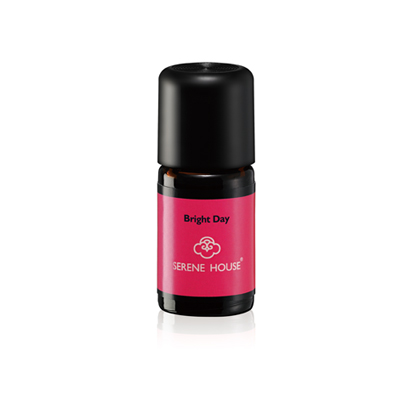 Bright day
Get a taste of buoyancy. A sparkling, fresh, stimulating scent was designed to lift your spirits, calm your minds and get you in the mood for joy.

Aroma profile: Sparkling, fresh & stimulating

Top Notes: Grapefruit*org, Lemongrass
Middle Notes: Hyssop*org
Base Notes: Douglas Fir*org

Suitable spaces: Traveling

Best use with SERENE HOUSE Scentilizer®, Portable Scent Diffuser or Car Scent Diffuser.