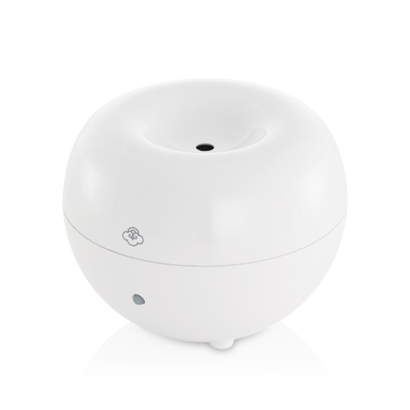 Blob
In collaboration with SERENE HOUSE creative director Carsten Jörgensen, our engineering and design team has developed a small and remarkable Scentilizer that sets new standards in fragrance evaporation. Blob is as simple as it is practical. It features a closed water container that can easily be removed from the base and filled directly under the tap without having to unplug the entire machine. Its easy handling sets it apart from the competition. The life cycle tested ceramic oscillator technology delivers vapor enough to fill a space of up to 15 square meters with scents of your choice. Blob will run for a total of 6 hours without refill.
Product Info

We Recommend

How to Use



Atomization Mode
Ultrasound
Continuous Atomization Time
Approx. 6 hrs
Suggested Room Size
10 - 15m² (107.6 - 161.4sq ft)
Water Tank Capacity
250ml (8.45 fl . oz.)
Product Size
L 12 cm x W 12 cm x H 9.4 cm
( L 4.72 in x W 4.72 in x H 3.70 in )
For more information, please click here.