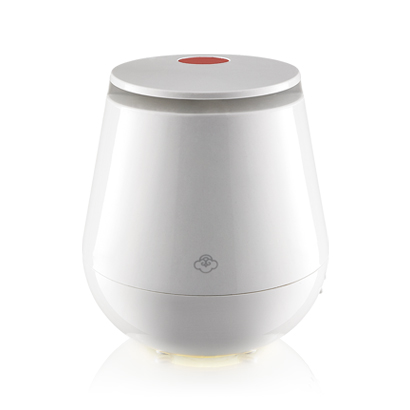 Scent Pot
The Scent Pots have been designed for small rooms such as bedrooms and bathrooms and your work desk. Our designers have gone out of their way to create this eye-catching shape with its trademark beak. The result is a beautifully working scentilizer® that is easy to use.
Product Info

We Recommend

How to Use





Atomization Mode
Ultrasound
Continuous Atomization Time
4 - 5 hrs
Suggested Room Size
10 - 15m² (107.6 - 161.4sq ft)
Water Tank Capacity
100ml (3.52 fl . oz.)
Product Size
10.8 cm L x 10.5 cm W x 12.8 cm H
( 4.25 in L x 4.13 in W x 5.03 in H )
For more information, please click here.