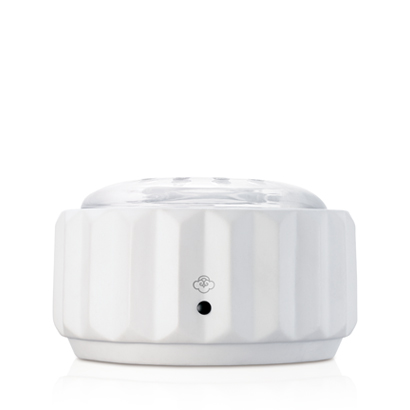 Axis
Porcelain and ceramic diffusers brings the spa to you. Axis diffuser is remote-operated and allows you to customize your experience by adjusting the atomizing strength. The Axis diffusers are all equipped with a Bluetooth speaker and built-in music.
Product Info

We Recommend

How to Use







Atomization Mode
Ultrasound
Intermittent Atomization Time
Approx. ≥ 14 hrs
Continuous Atomization Time
Approx. ≥ 7 hrs
Suggested Room Size
25 - 45m² (270 - 485sq ft)
Water Tank Capacity
230ml (7.8fl. oz.)
Product Size
Dia. 18 × H 11.7cm (Dia. 7.1〞× H 4.6〞)
Built-in Music
Repeat playing, built-in speaker

Porcelain base, glass top, Bluetooth speaker, built-in music, matte finish, remote-control mist mode
For more information, please click here.