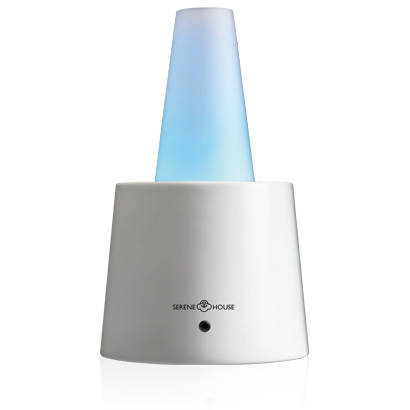 Cenit II
A simple and elegant design that fi ts with any room décor.

The Cenit Scentilizer is produced with an advanced ultrasonic vaporizing diffusion technology that gently releases soothing fragrant mist to scent your surroundings. You can easily turn the Scentilizer on or off with the ergonomically designed remote control, adjust the atomization or even set a usage time that best suits your environment.
Product Info

We Recommend

How to Use





Atomization Mode
Ultrasound
Continuous Atomization Time
Normal Approx. 8 - 9 hrs Strong Approx. 3 - 4 hrs
Suggested Room Size
15 - 35m² (162 - 377sq ft)
Water Tank Capacity
170ml (5.7 fl . oz.)
Product Size
Dia. 14.5 × H 24.8cm (Dia. 5.7"× H 9.8")
For more information, please click here.